JBL Flip 4 Portable Wireless Speaker
From the award-winning Flip series by JBL here comes Flip 4, the next generation portable waterproof speaker that delivers powerful stereo sound. The bluetooth version 4.2 enables up to 2 smartphones or tablets to wirelessly connect to the speaker and take turns playing great and high-quality music everyone enjoys.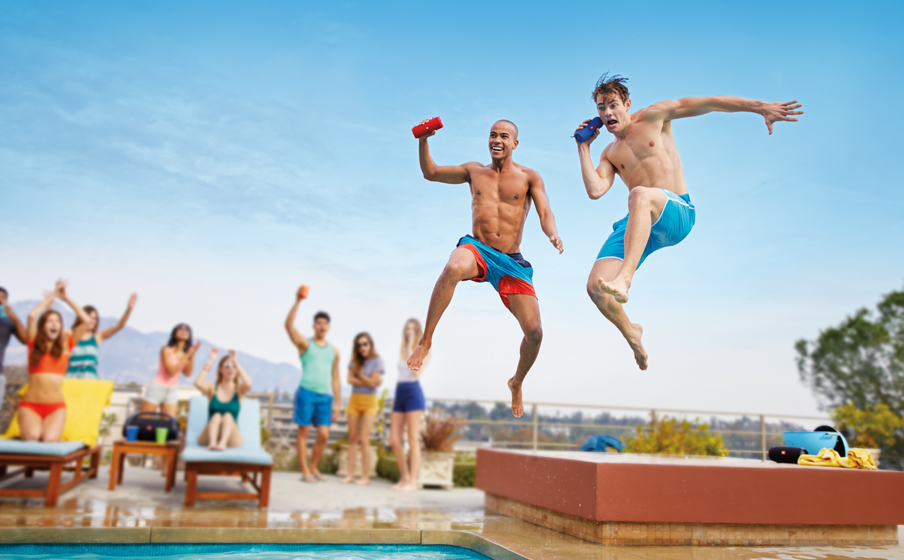 The built-in Li-Ion battery powers up to an overnight or a day-long playtime ensuring everyone to experience longer enjoyment.
Flip 4 is incredibly an all-weather companion. With its IPX7 Waterproof feature, be worry-free about rains coming in or water spills because you can even submerge the speaker in water.
Another great feature the Flip 4 offers is that you can connect up to hundreds of JBL Connect+ enabled speakers together to amplify and make your party in an ultimate mode.
KEY SPECS
Brand: JBL | Model: Flip 4 | Dimensions: 6.8 x 17.5 x 7.0 mm | Battery: 3000 mAh | Bluetooth Version: 4.2 | Playtime: Up to 12 hours | Output Power: 2x 8w | Features: Waterproof, Voice Asst Integration, JBL Connect+ Speakerphone, 3.5mm cable input, Auto power-off | Price: About $99